The Villa is a 4 bedroom / 4 bathroom traditional Portuguese style villa modernised partially through insulation / solar heating to retain traditional charm whilst enjoying the comfort of modern technology.
For a better sense of scale / content of the rooms please take a look at these 360 panorama images.
Double-click to zoom in, zoom in again and finally zoom out to the original magnification.
Villa Floor Plan
Al Fresco Dining Area
Dining outside at Casa Luessa is sheer joy. What could be better than enjoying the peace and quiet in the fresh air whilst keeping an eye on the kids splashing in the pool. In the evening, perhaps rustle up some dinner on the barbeque just a few yards from the pool and the dining area.
The table can be moved under the porche for shelter from the sun during the day.
Just a few yards away….the barbeque. Fresh herbs from the garden can help add some extra zest to freshly caught fish, steak or perhaps the deliciously spicy local sausages.
All of the bedrooms have air-conditioning and very window in the villa has insect screens to allow you to enjoy the fresh air from the sea breeze whilst keeping out mosquitoes, bugs etc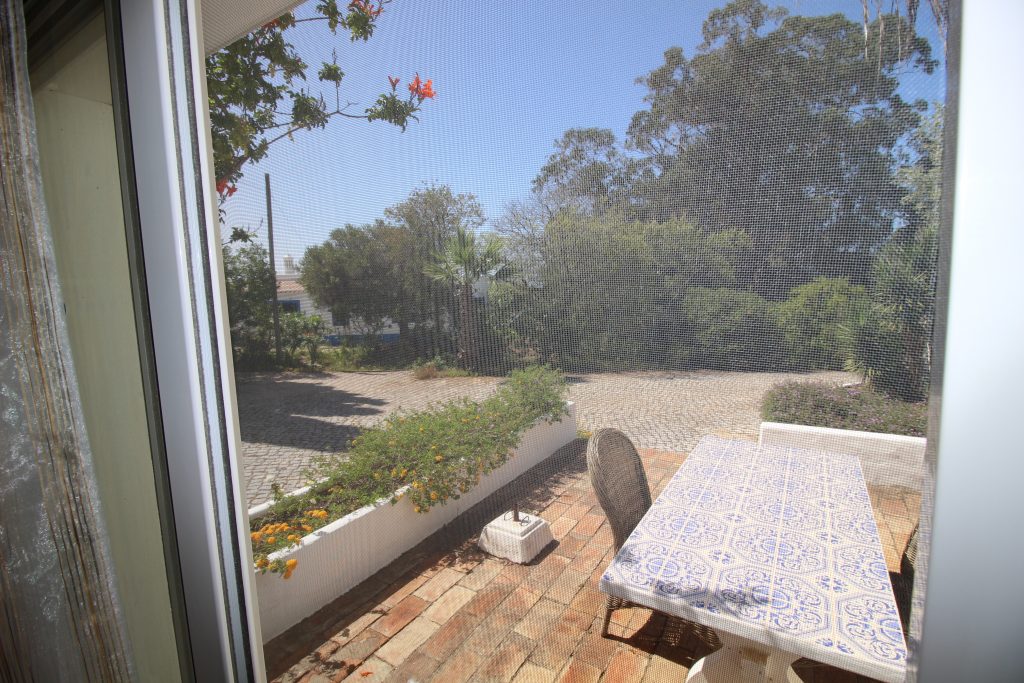 There is an extra large fridge in the laundry room just off the kitchen to accomodate beer, wine,water etc to keep the fridge-freezer in the kitchen free for fresh foodstuffs.
The kitchen is fully equipped for an extended family vacation with most of the conveniences you enjoy at home. As well as the standard cooking and laundry equipment a smart TV, Internet access and a WiFi network allows you to find entertainment in many ways if you just need a break from the sun or to allow the kids to unwind before going to bed. Some DVD's and CD's are provided along with a reasonable selection of paperbacks to help out.
From an environmental point of view we have upgraded the insulation of the villa and installed solar heating to reduce the amount of energy consumed keeping the villa cool and providing hot water for our guests which is essentially free. If you are interested in what we did to the villa , please click on the solar panel image below.