Local car rental firms can provide reasonable rates for day trips and can easily be found on the web. For those who do not wish to hire a car various alternatives exist.
Shopping – Local supermarkets do provide an on-line shopping service with home delivery to the villa. An account is set up under my name in order using stored location of the villa with Apolonia, Lagoa the details of which can be provided on booking and are featured in the visitor handbook in the villa.
For smaller top-up shopping a 15 minutes walk or 5 minutes cycle to the local mini-market at the top of Estrada du Farol should meet your needs. Bicycles with panniers are provided and the route largely avoids the steeper hills in and around Carvoeiro.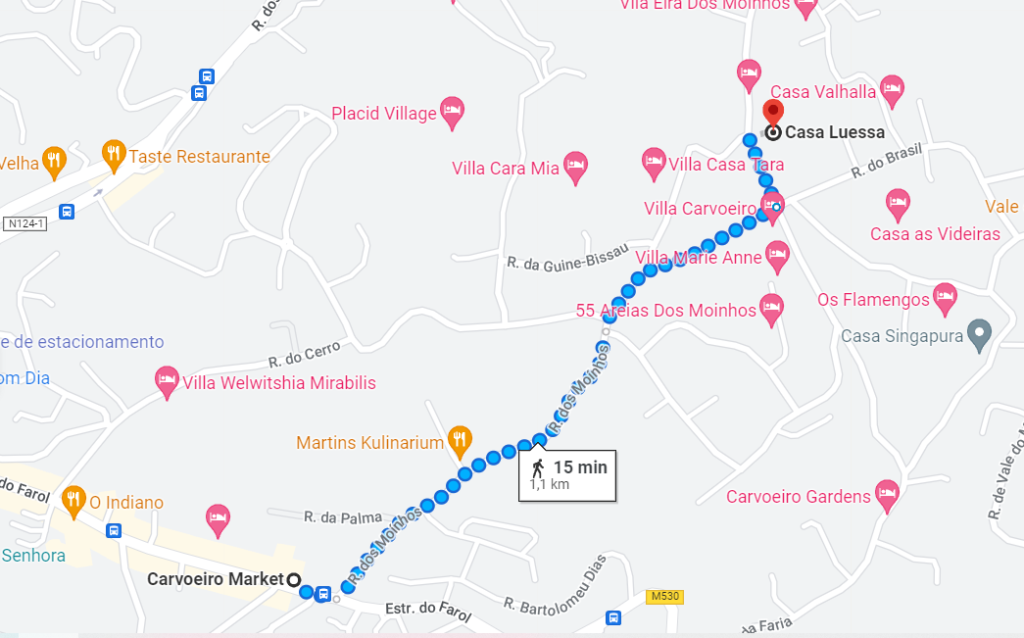 Local taxis know the location of the Villa Casa Luessa (near Collina Village may help) and will take you to/from the village for approx 7€. Tel No is 351 965 400 510
Faro Airport pick-up and drop-off costs around 70€ and takes around 45 minutes. We can recommend a proven service provider during the booking process.
One of the big advantages of a villa holiday is of course the privacy, peace and quiet and seclusion it offers. This can be acheived without incurring the substantial costs of car rental as described above.